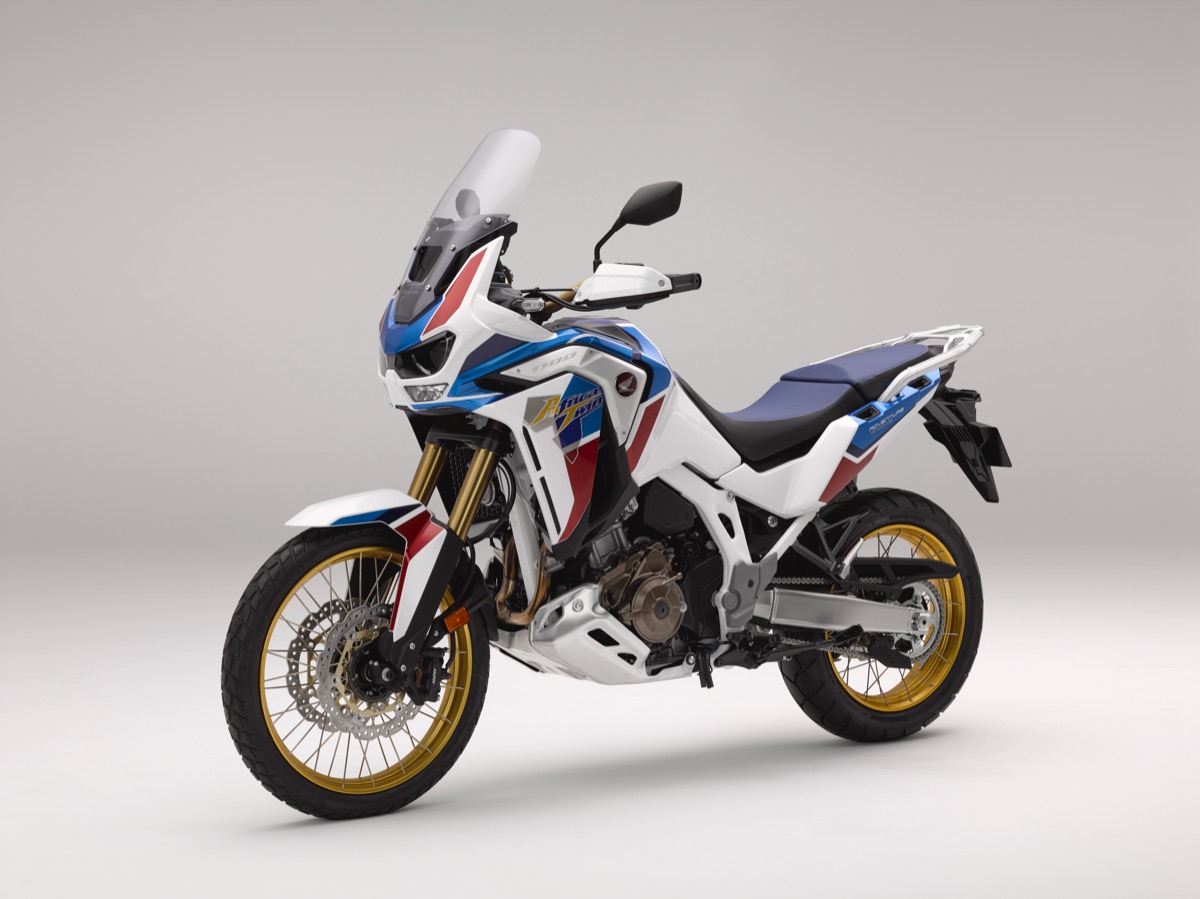 Honda adventure motorcycle, CRF1100L Africa Twin, has a touch of a new style. Following the recommendations of the latest Honda bikes CRF1100L Africa Twin that use a larger engine for those of you who like touring.
Previous speculations about the latest Africa Twin have been circulating for a long time and are now culminating in the launch of the sophisticated CRF1100L Africa Twin. The CRF1100L Africa Twin, inspired by the Dakar Rally, brought many updates. Including cool design, low-emission engine, power, and even lighter weight.
Logically, a bigger machine certainly has a heavier weight, but that doesn't always happen. Honda insists that the new Africa Twin CRF1100L is lighter than its predecessor. It weighs below 226 Kg. Some components are indeed made lighter, including the gearbox.
From the engine sector, the Africa Twin CRF1100L comes with a 1084 cc parallel-twin engine, which improves its performance. The cylinder section is made of aluminum with a redesigned cylinder head. The new ECU settings optimize direct injection in the combustion chamber with a re-formed twin-spark. The valve timing settings have been upgraded, and many more.
The new block is now estimated to have a power of 101 hp. To help increase power while reducing emissions, Honda designed a muffler equipped with a variable Exhaust Control Valve (ECV).
This new model has six driving modes, namely tour, urban, gravel, and off-road, and two other settings you can adjust. This mode varies the input and braking power depending on the desired driving aggressiveness and situation.
The suspension remains unchanged with the Showa fork 45 mm upside down with a distance of 9.1 inches at the front and the rear. The Showa shock is combined with the Pro-Link swingarm with a distance of 8.7 inches with the rear wheels. The wheel size also remains unchanged with wire rims 21 inches in front and 18 inches in the rear.
A four-piston caliber provides braking power with one piston block in the rear and front. Both are pinned with ABS braking systems.
From the design aspect, the front fairing has changed slightly with the new headlamp and higher front. The new larger skidplate encloses the exhaust pipe at the rear.